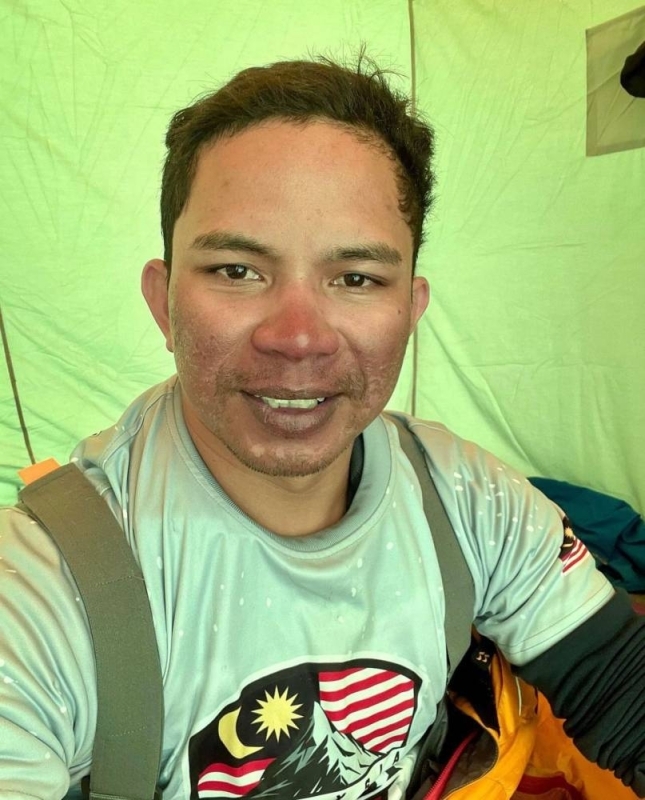 A deaf and mute Malaysian climber, who stood atop Mt Everest on May 18, has gone missing from South Col.
According to Nivesh Karki, director at Pioneer Adventure Pvt Ltd, Muhammad Hawari Bin Hashim, 33, has gone missing since yesterday when he arrived at Camp IV.
"Hawari, a physically disabled climber, remained out of contact when other team members left the Camp to rescue another Malaysian climber," Karki said. A message has already been circulated to all operators whether Hawari took shelter in their tents, according to Karki. Search for Hawari is underway, he added.
Meanwhile, an Indian woman climber Piyali Basak, who had attempted to climb Mt Makalu without supplemental oxygen, has been airlifted to Lukla from Mt Makalu high camp.
According to Karki, Piyali who was rescued by three Sherpa climbers from 7,800m, has been airlifted to Lukla this morning. The Indian climber got stranded on May 17 at 7,800m. Sherpa climbers had brought her down to lower camps yesterday. "She is now at Lukla Hospital with a stable condition and will be airlifted to Kathmandu for treatment later today," Karki claimed.