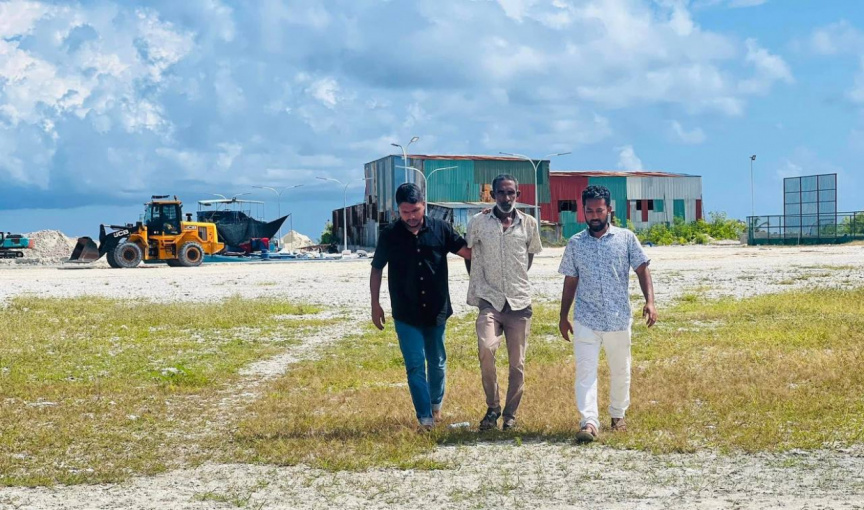 The suspect who escaped GA. Dhaandhoo Police Station early Sunday morning has been apprehended.
A Police Spokesperson said the suspect fled from GA. Dhaandhoo Police Station at approximately 12:57am early Sunday morning.
They identified the suspect as a 49-year-old Maldivian man.
Police apprehend a suspect that escaped from GA. Dhaandhoo Police Station on May 22, 2023,
Dhaandhoo Council President Mohamed Asif told Sun that the man was apprehended from a boat under construction at the island's boat yard.
Police confirmed that the suspect had been located and apprehended.
This marks the second such escape from police custody this month.
On May 6th, Hussain Shahbaaan, 25, Dhanbuge, AA. Himandhoo, a suspect jailed pending outcome of trial, broke out of AA. Rasdhoo Police Station. He was reprehended the next day after getting caught swimming in the lagoon of a nearby island.