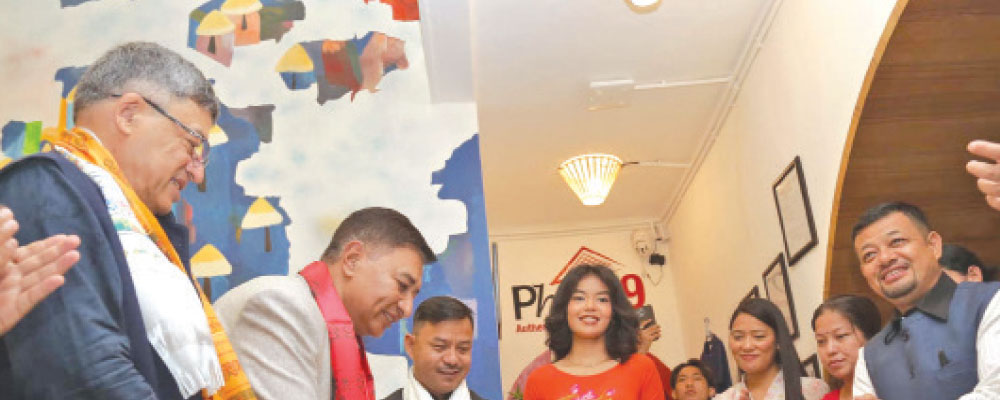 By A Staff Reporter, Kathmandu, July 14: Aiming at connoisseurs of Vietnamese dishes, 'Fo 99 Restaurant' has been opened in Lazimpat, Kathmandu. Rajesh Kazi Shrestha, Honorary Consul of Vietnam for Nepal, inaugurated the restaurant situated in front of Hotel Sangrila in Lazimpat on Thursday.
Consul Shrestha said that Fo 99 has broadened the thriving food culture in Nepal. He expressed his belief that Fo 99 will be successful in helping tourists visiting Nepal taste the taste of their own country and serving healthy food to restaurant connoisseurs.
According to restaurant owner Navin Saru, Vietnamese food is usually prepared with fresh herbs such as cilantro, ginger, lemongrass, mint and basil. It is usually served to customers with fish sauce, prawn paste or soy sauce.
Because Vietnamese food is cooked with minimal oil, limited spices and fresh ingredients, it is considered one of the healthiest cuisines in the world, he said. Fo 99, founded by a young businessman Saru in 2011, has previously served Vietnamese flavours in Boudhanath in Kathmandu and Jhamsikhel in Lalitpur.
Saru said that the new branch has been expanded because the number of Vietnamese visiting Nepal is increasing and Nepali consumers also prefer Vietnamese food. "When we started in 2011, we were the first full-fledged Vietnamese restaurant in Nepal. At that time, not many people knew much about Vietnamese food, and the number of Vietnamese visiting Nepal was also low," he said.
At Pho 99, 'Vietnamese Grilled Fish with Lemon Grass' is a favorite among connoisseurs, and Vietnamese noodles, tea and hot coffee, and coconut juice are also famous.