PM Narendra Modi at Hiroshima G7 Summit Live Updates: Modi spoke to Ukraine Prez Zelenskyy on the sidelines of the G7 summit, today.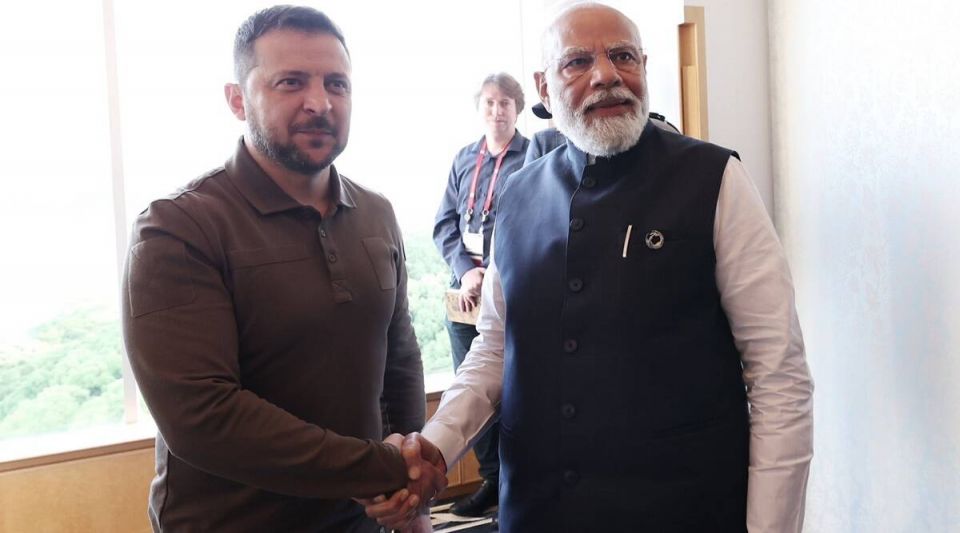 Prime Minister Narendra Modi meets Ukraine President Zelenskyy during the G7 summit in Japan on Saturday. (Photo: Twitter/PMO)
PM Modi at G7 summit Live Updates (May 20):Prime Minister Narendra Modi held talks with Ukrainian President Volodymyr Zelenskyy on the sidelines of the G7 summit in Hiroshima, Japan, today. It is the first in-person meeting between the two leaders after the Russian invasion of Ukraine in February last year.
Apart from Zelenskyy, Modi also held bilateral meetings with French Prez Emmanuel Macron, Indonesia Prez Joko Widodo, his Japanese counterpart Fumio Kishida, South Korean President Yoon Suk Yeol, and Vietnam's PM Pham Minh Chinh. He also met UN Secretary General Antonio Guterres and even shared hugs with US President Joe Biden and British Prime Minister Rishi Sunak.
Earlier today, the PM unveiled a bust of Mahatma Gandhi at Hiroshima, Japan on Saturday. "This bust in Hiroshima gives a very important message. The Gandhian ideals of peace and harmony reverberate globally and give strength to millions," he wrote on his Twitter account. Modi is currently in Hiroshima to attend the G7 summit, in what is the first visit by an Indian PM to the Japanese city since India conducted nuclear tests in Pokhran in 1974. On Friday, he interacted with members of the Indian diaspora in Japan.