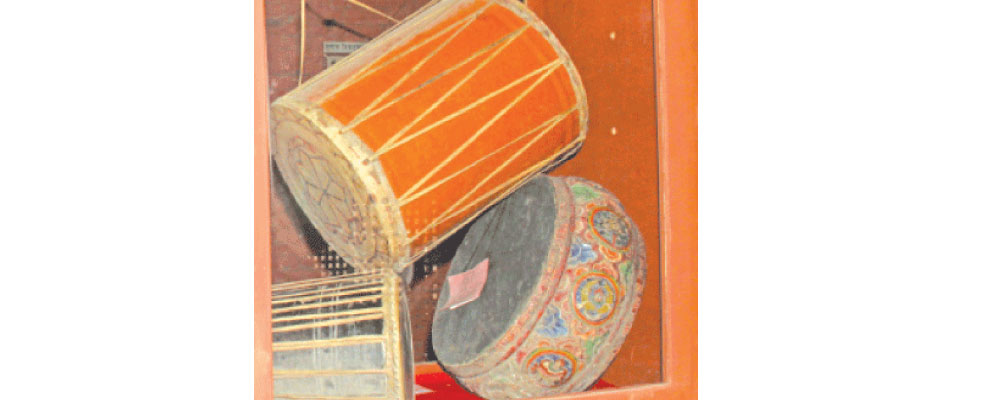 The Damak Municipality in Jhapa has initiated giving Naumati Baja training to two groups in an effort to empower women and revive the fading cultural heritage.
Ram Bahadur Thapa, Mayor of the municipality, stated that the training was designed to preserve and promote traditional culture while creating job opportunities for women. Upon completion, the participants will be provided with a set of nine Naumati Baja instruments with the aim to encourage them to put their learning into practice.
Thapa expressed his delight to see women playing Naumati Baja at various events and expressed his desire to establish a professional group of female Naumati Baja performers in Damak. He emphasised the importance of practical application and self-employment, stating that it is not solely about learning but also integrating the acquired skills into livelihoods.
Likewise, Regina Bhattarai, Deputy Mayor of the municipality, acknowledged that Naumati Baja is typically played by men and is limited to specific communities. Bhattarai expressed hope that this training and skill development would contribute to addressing social disparities.
The initiative aims to bridge social gaps and enable women to become independent, Bhattarai added.
The municipality had invited interested individuals to apply for the instrument training, however, only two groups responded, which Bhattarai regarded as a limited response.
The municipality has reported that a one-month training session was conducted for a total of 30 individuals, with 15 participants from the Women's Empowerment Group in Ward- 3 and 15 from the Sangam Aama Group in Ward-10.
Naumati Baja is a collection of nine instruments, incorporating four additional instruments into the traditional Panchebaja ensemble.
The instruments included are Damaha, Jhyali, Tamko, Dholak, Sahanai, Karnal, and Narsinga. Among these, Sahanai and Narsinga are played by blowing air, while big Damaha, small Damaha, Dholak, Tamko, Zyamta, and Mujura are played together. This group of instruments is referred to as Naumati Baja, as nine instrumental folk artists perform the melody and rhythm simultaneously.