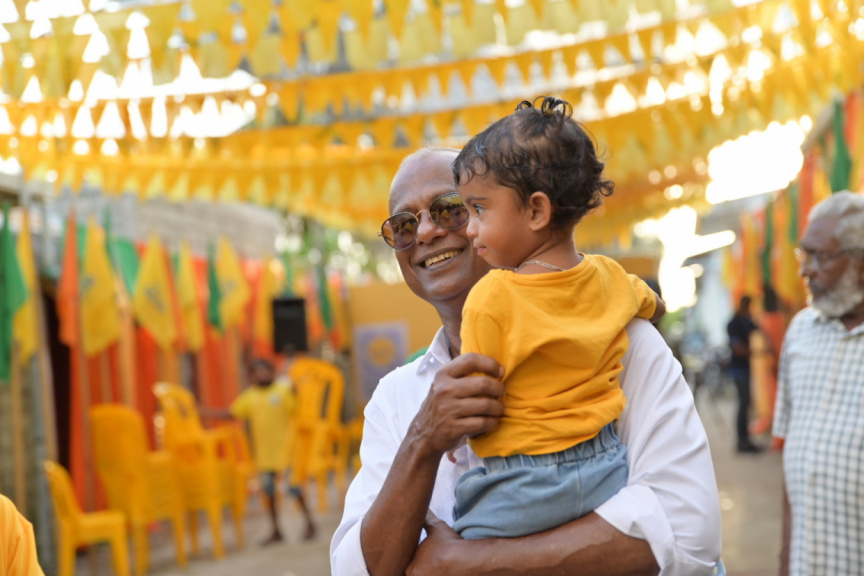 President Ibrahim Mohamed Solih says he believes he delivered good governance, and established peace and stability in the Maldives, in the last five years.
He made the remark during a press conference on Monday – his first media appearance since losing his re-election bid.
"I believe we delivered our pledge. I am pleased about that," he said.
President Solih said that he hadn't focused on gaining votes, but on what was crucial to national development.
He said that rolled out development projects in islands, irrespective of the size of the population, well aware of the fact that it wouldn't get him more votes.
"Perhaps it's a bit too soon to list my achievements in the past five years. But I want to note that I delivered good governance. I established stability," he said.
"There isn't much of a link between why people vote and these efforts to develop islands. We were well aware of this when we did it."
President Solih said that he will continue to use his knowledge and experience to serve the nation.
He also asked two things of the incoming administration; to deliver good governance and to refrain from disrupting the development projects initiated during his administration.
Preliminary results of the presidential election runoff on Saturday show the opposition PPM-PNC candidate Dr. Mohamed Muizzu won 54 percent (129,159 votes), while MDP's President Solih won 46 percent (109,868 votes).
President Solih conceded defeat and congratulated Muizzu shortly before midnight of Saturday, and met with him to discuss the transition of power on Sunday.
He said that he hopes for a peaceful transition of power.