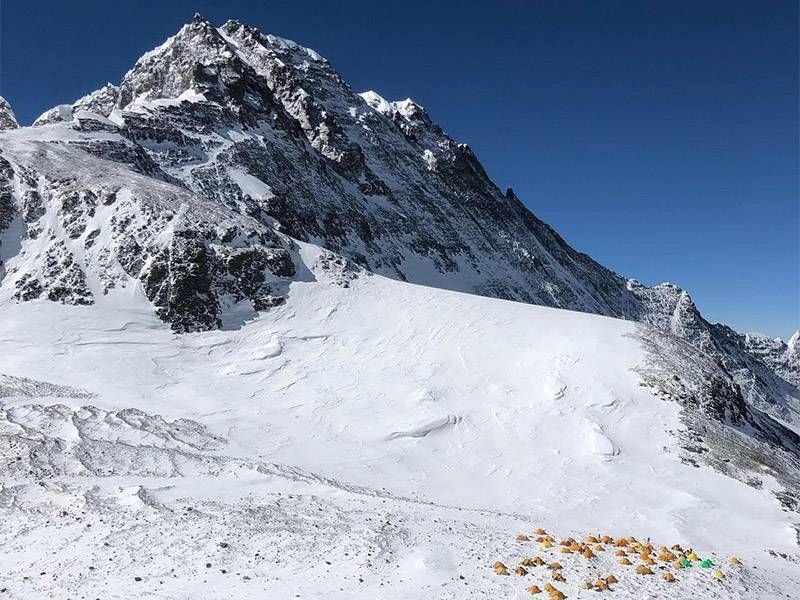 A Sherpa climber died while descending from the summit of Mt Everest, sources said.
Nepali Army sources confirmed that Phurba Sherpa from Sankhuwasabha died near Yellow Band above Camp III. He was part of the Nepali Army mountain clean-up campaign.
A military officer who fell ill above 8,000m on Mt Everest while descending from the summit point is being rescued by Sherpa climbers, sources said.
Nepali Army Captain Dipendra Singh Khatri couldn't move below the south summit after he returned from the roof of the world, sources said.
Sherpa and Khatri, part of the Mountain Clean-up Campaign expedition led by Lieutenant Colonel Kishor Adhikari, had summited Everest at 10:05am yesterday.
Cause of Sherpa's death is s d c istill unknown.
Rescuers were bringing down Khatri to Camp III. His condition is stable, sources informed, adding that the captain would be airlifted from the high camp tomorrow.
Other members of the team have already descended to the lower camps.
Earlier, an American doctor and three Sherpa climbers died while attempting to climb Mt Everest this season.