The case was filed by Saiduzzaman Ziko, former vice president of the Satkhira district Swachhasebak League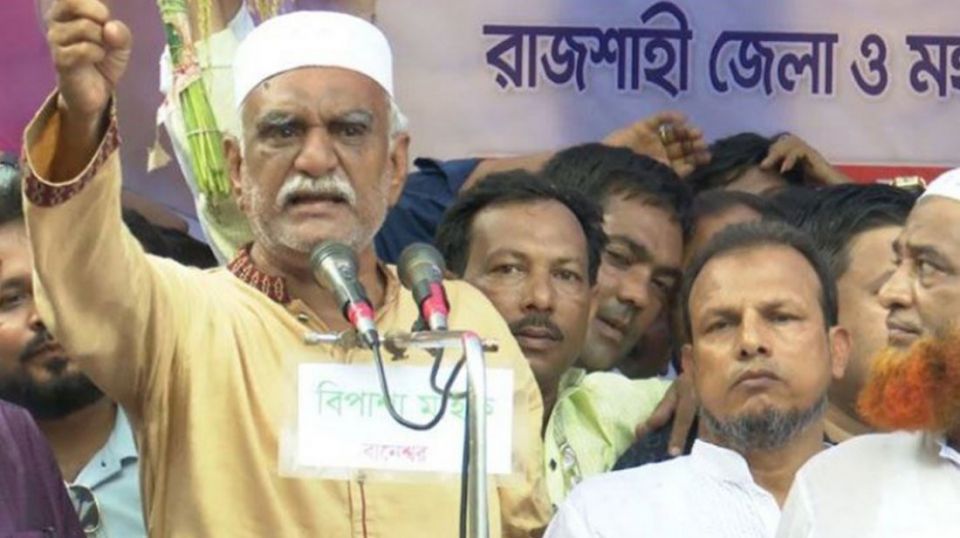 Rajshahi district unit BNP Convenor Abu Sayeed Chand Collected
Another case has been lodged against Abu Sayeed Chand, the Rajshahi district unit BNP convenor, for threatening to assassinate Prime Minister Sheikh Hasina and making seditious remarks aimed at destabilizing the government.
The case was filed by Saiduzzaman Ziko, former vice president of the Satkhira district Swachhasebak League, at a Satkhira court on Thursday.
Upon reviewing the complaint, Satkhira Chief Judicial Magistrate Humayun Kabir instructed the officer-in-charge of Satkhira Sadar police station to file a First Information Report (FIR).
According to the case details, during a BNP rally held at the Shibpur High School ground in Puthiya, Rajshahi, on May 19, Abu Sayeed Chand publicly issued threats, stating: "Sheikh Hasina should be sent to the graveyard, and necessary measures will be taken to force her resignation."
The BNP leader was arrested from Hargram area of the city around 10:30am on Thursday morning.