The ship is carrying 1,149 metric tons of machinery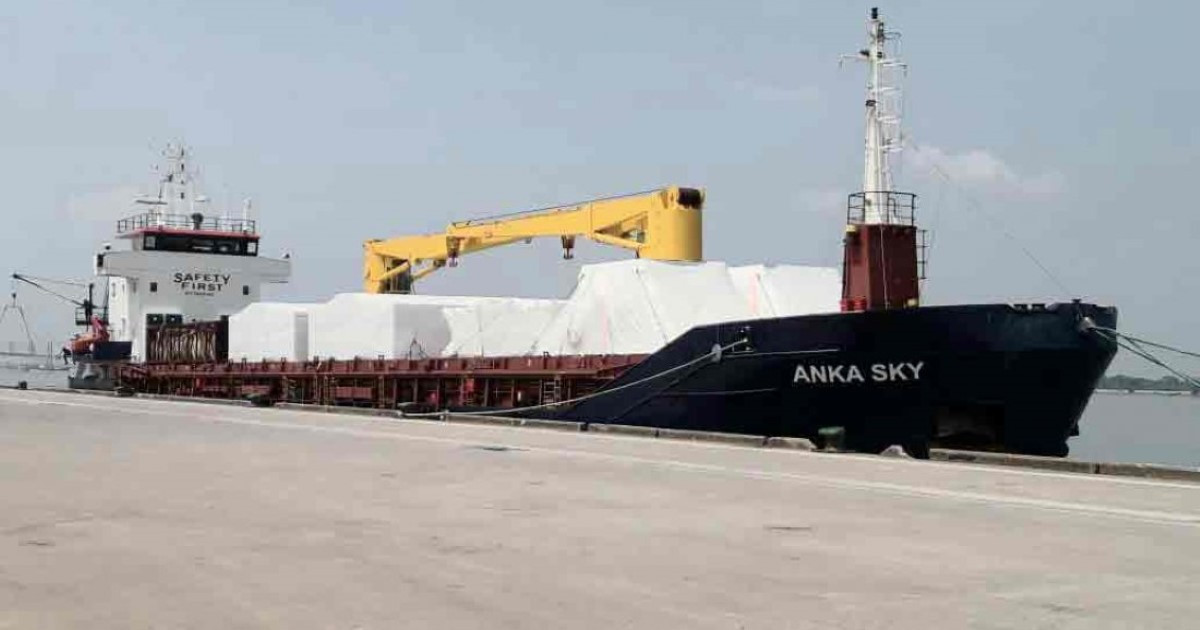 Another vessel carrying machinery for the under-construction Rooppur Nuclear Power Plant (RNPP) has arrived at Mongla port.
Vanuatu flag carrier vessel "MV Anka Sky" anchored at the port's Jetty 8 at around 9:30am on Monday, said Mongla Port Authority.
The local shipping agent of "MV Anka Sky" ship, Sadhan Kumar Chakraborty said the ship left Novorossiysk port in Russia with 1,149 metric tons of machinery on April 28.
"These goods will be cleared within 24 hours and delivered to Rooppur power plant authority," he added.
On May 6, another Russian flag carrier vessel named "MV Anka Sun" arrived at Bagerhat's Mongla sea port with the shipment of machinery for RNPP.
According to the Mongla Port Authority, the ship brought 1,627,904 metric tons of nuclear power plant products.