Police say there are already 20 to 25 cases against Chand for various crimes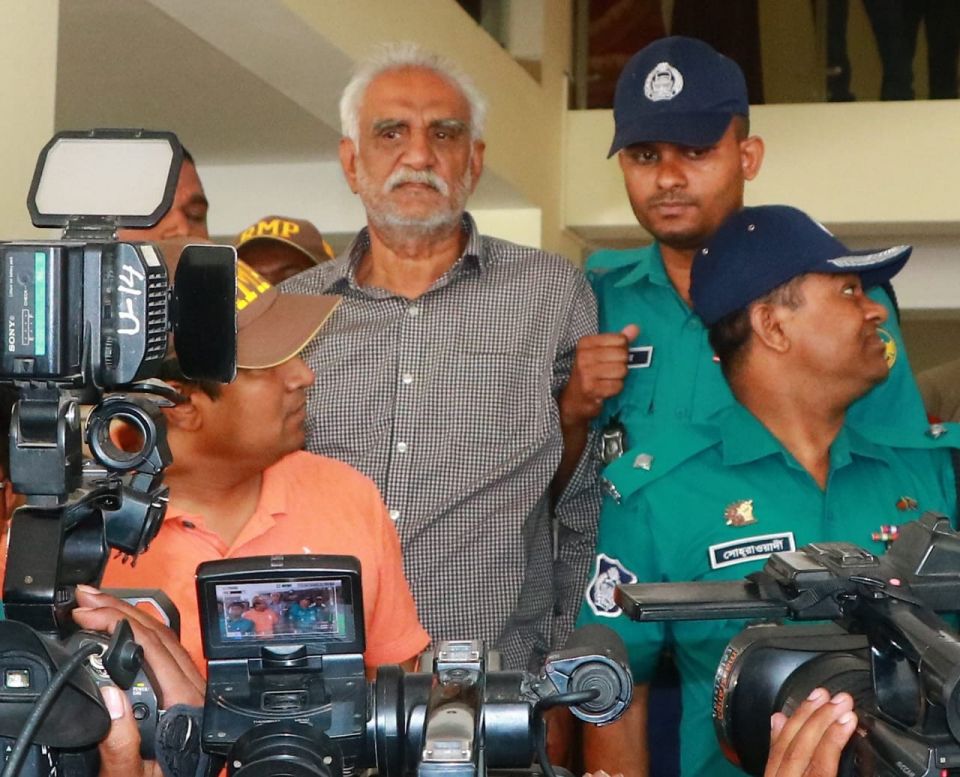 A team of police of Beripara check post on Thursday arrested Rajshahi district unit BNP Convener Abu Sayeed Chand who threatened to kill Awami League President and Prime Minister Sheikh Hasina in a speech on Friday.
Chand was arrested from Beripara check post in Rajshahi city around 10:30am while fleeing in a private car to hide.
Based on intelligence information, the district and metropolitan police jointly set up a check post and arrested him.
He will be shown arrested in a case filed with Puthia police station and will be produced before court
Rajshahi Range Deputy Inspector General (DIG) Abdul Baten disclosed the information in a press conference at Rajshahi Metropolitan Police (RMP) headquarters at 12pm.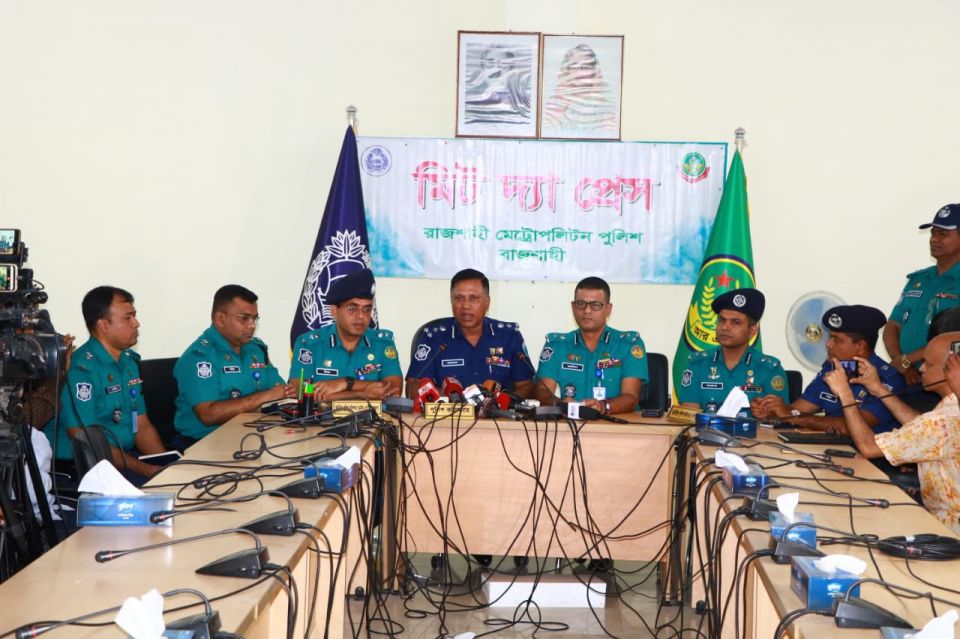 He also said that the investigation officer (IO) of the case will decide whether he will file a remand petition in the court.
Besides, the IO of the case will also take legal action to show him arrest in other police stations of the country where cases were filed against him.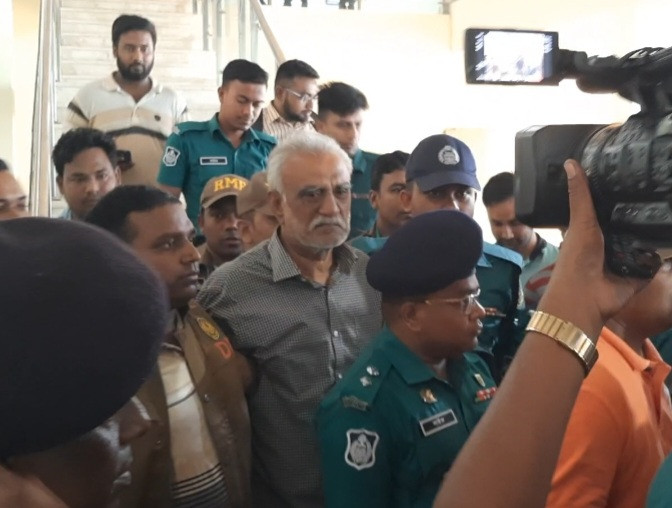 The first case was filed with Puthia police station on charge of making a death threat against Prime Minister Sheikh Hasina.
In the press conference, DIG Abdul Baten said that there are already 20 to 25 cases against Chand for various crimes. Another six to seven cases have been registered in Rajshahi district and metropolitan police stations regarding threats to kill the prime minister.
Besides, several cases have been filed against him in different police stations across Bangladesh.
The police official also said that BNP leader Chand threatened to kill the prime minister in front of many people. It later became the subject of national media coverage. Cases were filed against him under the Anti-Terrorism Act in different parts of the country.
"Chand was hiding to avoid arrest in these cases. But we had information that he is in Rajshahi city. In view of this, various agencies including Rajshahi Metropolitan and District Police were working to arrest him," he added.
On Sunday, a case was filed against Abu Sayeed under the Anti-Terrorism Act, 2020, by local Awami League leader Abul Kalam Azad at Puthia police station.
Since then, many more cases have been filed against the BNP leader.
Meanwhile, the ruling Awami League organized processions and rallies across the country in protest against the incident.
A video of the BNP leader's speech went viral on Sunday.
He said there will be no 27 points or 10 points. The only demand is to send Sheikh Hasina to the grave.
"We will do everything needed to force her to resign, InshaAllah," Abu Sayeed said.