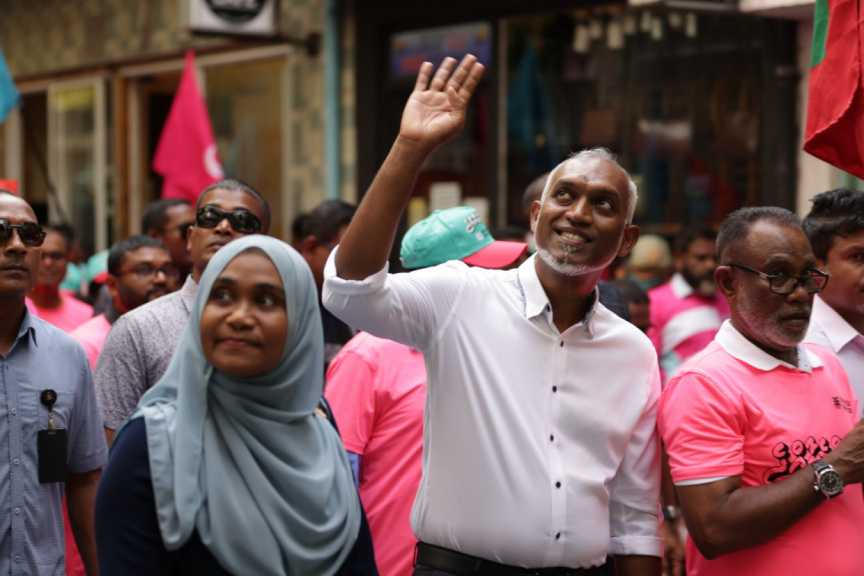 Parliament administration decided today that the swearing-in ceremony of the President-Elect and Vice President will be held on Friday, November 17, 2023.
Under Article 114 of the Constitution, a person elected to the office of President and a person designated as Vice-President must be sworn in at a session of Parliament before taking office.
Parliament has said they are working to hold that session on November 17, 2023, which will be a Friday.
While the Parliament has said this, President Ibrahim Mohamed Solih held his first press conference since his loss in the Presidential Elections at the President's Office and said that if there are no legal issues, they are working to swear the President-Elect into office on November 11, 2023.
He said that they are trying to make sure that the President-Elect can be sworn in on November 11 as per the pledge he made when he was elected President and that they are researching the legal obstacles in swearing-in on November 11.
In the Presidential Elections held last Saturday, PPM/PNC candidate Dr Mohamed Muizzu won the election with 54 percent of the votes. That is 126,499 votes. MDP candidate, President Ibrahim Mohamed Solih got 46 percent of the votes, which is 108,735 votes.
President Solih won the majority in only two atolls. They are AA. Atoll and Addu City. After he lost the election, President Solih accepted defeat and congratulated Muizzu.
President Solih's five-year term will come to an end on November 17.
The second republic of the Maldives was established on November 11, 1968. This day has been marked as the end of every presidential term since.
As the first round of the 2013 Presidential Elections was nullified by the Supreme Court, a new President was not sworn in on that date, and Former President Abdulla Yameen Abdul Gayyoom was sworn in on November 17, 2023.
Since then, the start of the presidential term is counted from November 17.
Preparations underway for Muizzu to be sworn in on November 17