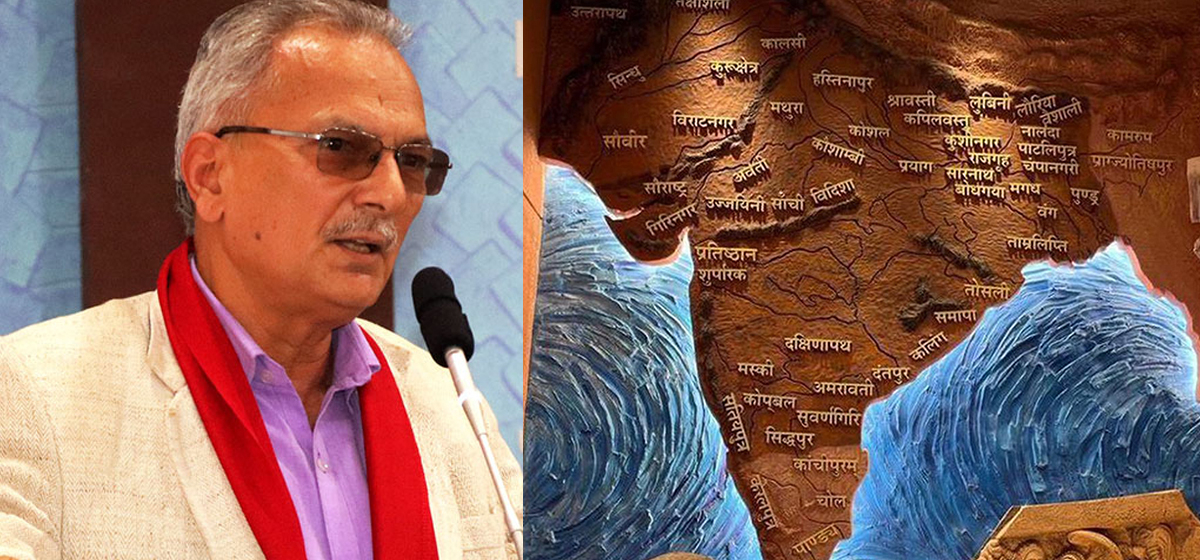 KATHMANDU, May 30: Nepal Samajbadi Party Party (NSP) Chairman Dr Baburam Bhattarai has said that the 'Akhand Bharat' mural of India's new parliament building will spoil relations with neighboring countries including Nepal.
Dr Bhattarai warned that this mural may cause unnecessary and harmful diplomatic disputes in neighboring countries including Nepal. On Tuesday, through a social network, he also said that the Indian political leadership should provide timely information about the real intention and impact of this mural.
In the mural placed in the new parliament building of India, the territories of Kapilvastu and Lumbini of Nepal are also included, and Taxila of Pakistan, which was separated from India, is also clearly shown.
Bhattarai, who is also a former Prime Minister, said in a tweet, "This will damage bilateral relations between India's closest neighbours." Potentially exacerbating the crisis of trust, the Indian political leadership would do well to clarify the intent and impact of this mural at an early stage.
India inaugurated the Parliament building only a few days ago. Criticisms are being made in Nepal and Pakistan about the murals placed in the said building.