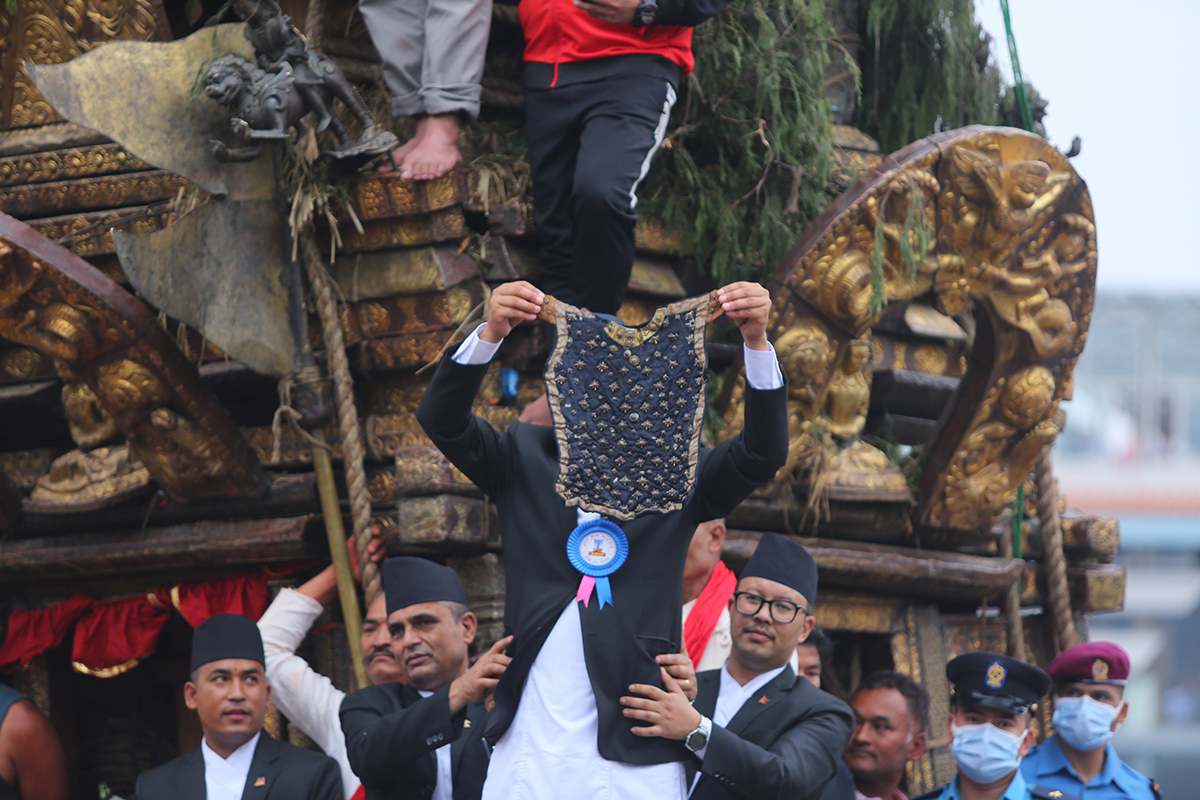 Kathmandu, May 24: The government has declared a public holiday on Thursday for Bhoto Jatra in Kathmandu Valley.
A spokesperson at the Ministry of Home Affairs Jitendra Basnet said that the ministry has decided to give a public holiday on Thursday in Kathmandu Valley on the occasion of the Bhoto Jatra.
According to Guthi Sansthan, President Ram Chandra Paudel will present to observe the Bhoto Jatra.