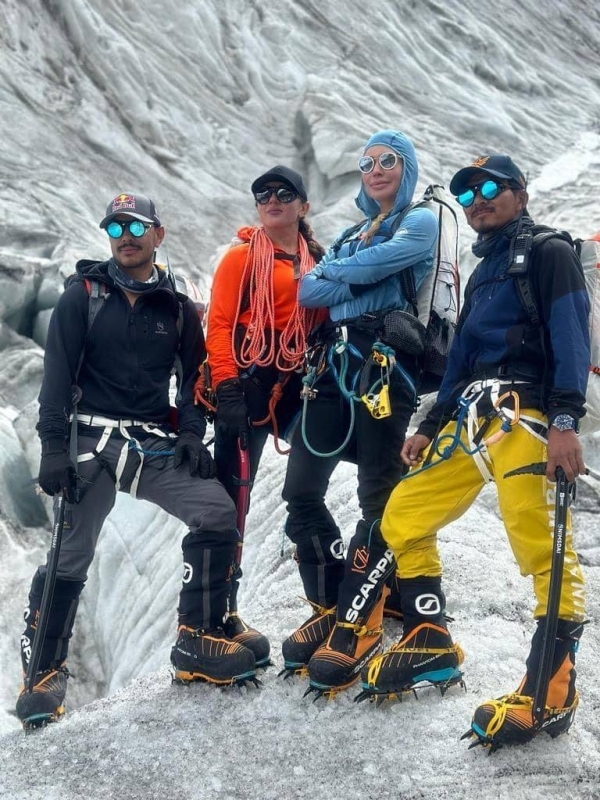 KATHMANDU: With over 300 foreign climbers along with their support staff preparing to scale the world's eighth highest peak, at least 14 climbers including Nirmal Purja aka Nims successfully stood atop Mt Manaslu (8,163 m) this morning becoming the first team to climb the mountain in the autumn season.
According to base camp sources, Nims Purja-led expedition members from Elite Exped scaled the mountain's real summit this morning after a team of rope-fixing Sherpas from Imagine Nepal Treks opened a climbing route up to Camp IV yesterday.
"At least 14 climbers including Nims Purja and Anna Gutu from the USA reached the real summit point," sources added. Purja, who has completed 12 peaks without using supplemental oxygen, will head to Tibet for Cho Oyu and Shishapangma next week to set another world record, sources shared adding that it's still unclear whether he did Manaslu without O2 again.
Till date, 301 foreign climbers representing 26 teams, along with over 300 climbing Sherpas, have obtained climbing permits to attempt to climb Mt Manaslu, according to the Department of Tourism.
Thaneswar Guragai, General Manager at Seven Summit Treks, said that SST has the highest number of clients on Manaslu this season. "We have over 90 clients alone on Manaslu," he said, adding that they will begin their summit pushes in a couple of days.