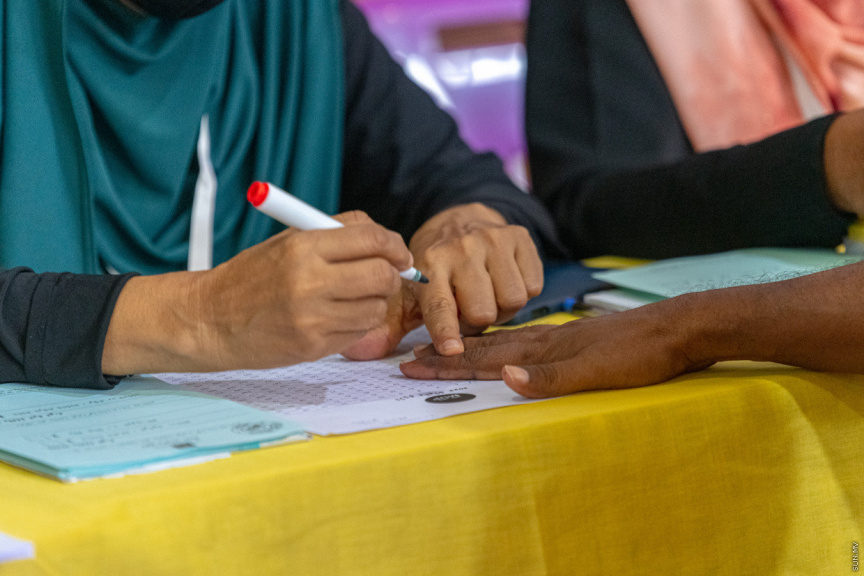 Elections Commission (EC) has announced the decision to change the finger that will be marked with indelible ink in the presidential election runoff to the ring finger of the left hand.
In the first round of voting on September 9, the mark was put on the index finger of the left hand. EC has previously decided the mark would be put in the middle finger of the same hand, in the runoff.
However, the commission announced Thursday it has revised its decision, and will put the mark on the ring finger instead.
The commission did not specify a reason for the decision.
Total 282,804 people are eligible to vote in the election runoff on September 30. This includes 144,410 female voters and 138,394 male voters.
The election runoff will see opposition PPM-PNC's presidential candidate Dr. Mohamed Muizzu, who won 46 percent of votes in the first round, face off against MDP's Ibrahim Mohamed Solih, the incumbent president, who won 39 percent.