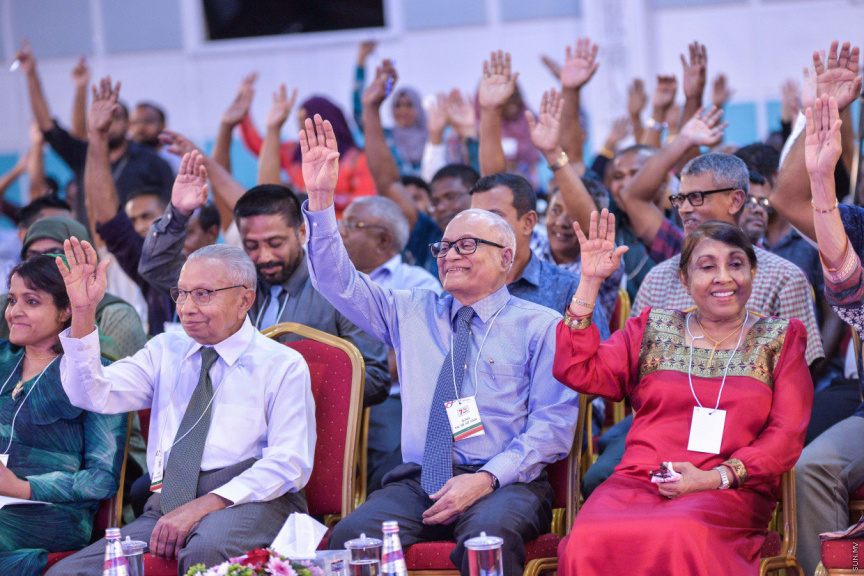 Civil Court, on Sunday, has ordered against enforcing the Elections Commission (EC)'s decision to dissolve Maldives Reform Movement (MRM); the political party which was spearheaded by former president Maumoon Abdul Gayyoom.
EC, last week, decided to dissolve MRM for failure to meet the minimum membership requirement of 3,000 required by the law. As per EC's website, the party had 2,981 members.
MRM, claiming they meet the minimum membership requirement, has clapped back at EC's decision to dissolve the party. Senior officials of the party, in a press conference, first requested EC to review their decision.
They sought an interim order after EC failed to respond to their request.
In the claim submitted to the Civil Court, requesting an interim order to stall the implementation of EC's decision, MRM said they had secured enough members. The party also said they planned to submit a case against EC, over the dissolution, in the upcoming days.
Civil Court issued the interim order on Sunday, as requested by MRM, in EC's absence. The order was issued under the Civil Procedure Act which recently came into force.
Civil Court's order read that it will cease to be effective if MRM does not file a claim against EC within the upcoming 30 days.
MRM's leader Faris Maumoon has alleged that EC's decision to dissolve the party was influenced by corruption. EC, however, denies the allegation.