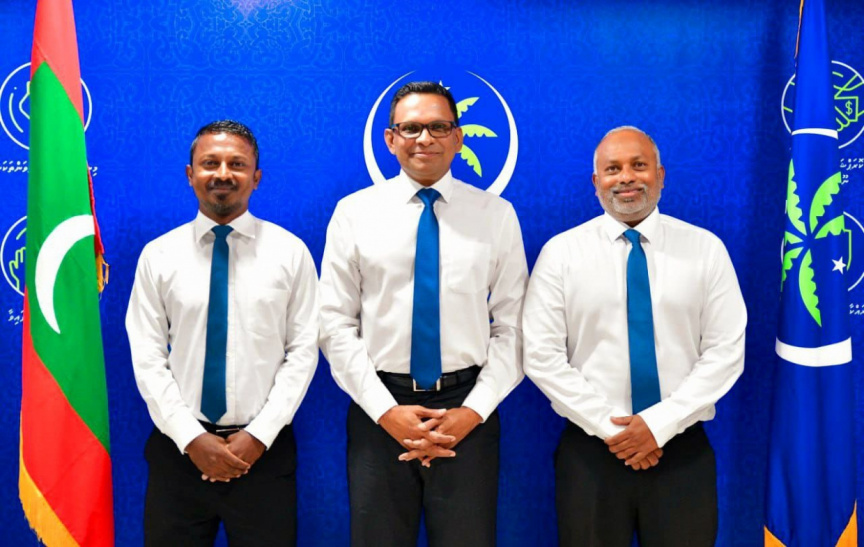 A manager and a spokesperson have been appointed for Maldives National Party (MNP)'s presidential candidate and leader, Dhangethi MP Colonel (Retired) Mohamed Nazim's campaign for the upcoming presidential election.
MNP said Mohamed Fayaz (FA) was appointed the manager while Vilimale' MP Ahmed Usham was appointed the spokesperson.
Fayaz, who is a close friend of Nazim, served as the Ambassador of Maldives to Malaysia during Abdulla Yameen Abdul Gayyoom's administration. He has also previously served as the State Minister for Home Affairs, Deputy Police Commissioner, and Deputy Leader of Jumhoory Party.
Usham, who is Nazim's nephew, has previously served as the Deputy Attorney General.
Nazim was officially presented MNP's presidential ticket during a special ceremony held at the Artificial Beach area on Friday night. The ceremony also saw the launch of Nazim's campaign.