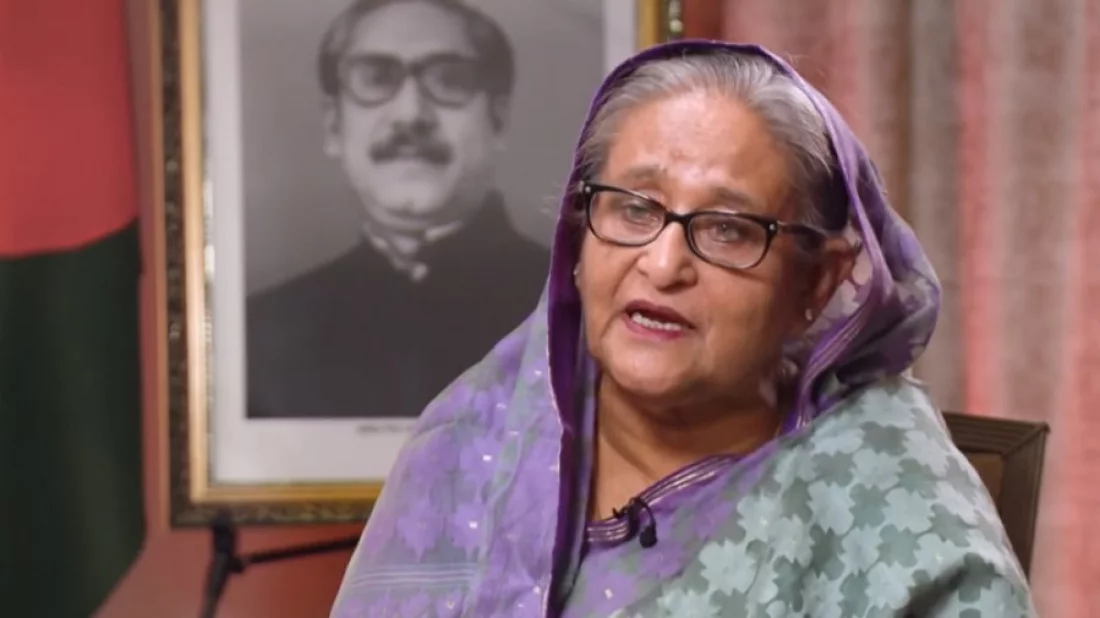 Prime Minister Sheikh Hasina has said the United States has no logical grounds for imposing visa restrictions on Bangladeshis.
She made the statement in an interview with journalist Satarupa Barua of Voice of America (VOA) given on September 27, which aired on Saturday.
Barua asked the Bangladesh prime minister about the US visa policy.
In her reply, expressing frustration, Sheikh Hasina said: "This is my question - no words, no message: why do they suddenly want to impose visa restrictions?"
They can impose more sanctions if they want, she added.
"They (US) talk about human rights or voting rights. The Awami League has fought to establish the voting rights of the people of this nation. We have undertaken comprehensive measures for free and fair elections, such as introducing voters' lists with pictures, transparent ballot boxes and promoting public awareness about their voting rights," said the prime minister.
She highlighted the slogan "my vote, my choice" as a testament to her commitment to the democratic process.
"Even the slogan 'amar vote ami dibo, jake khushi take dibo' was coined by me," said Sheikh Hasina.
She also claimed all the elections held since 2008 in Bangladesh have been fair.
"Bangladeshi people are aware of their vote. If someone gets elected by stealing votes, they do not allow them to stay in power for long," said the premier, mentioning that BNP Chairperson Khaleda Zia stole votes in 1996 and could not last even two months.
https://www.dhakatribune.com/326681