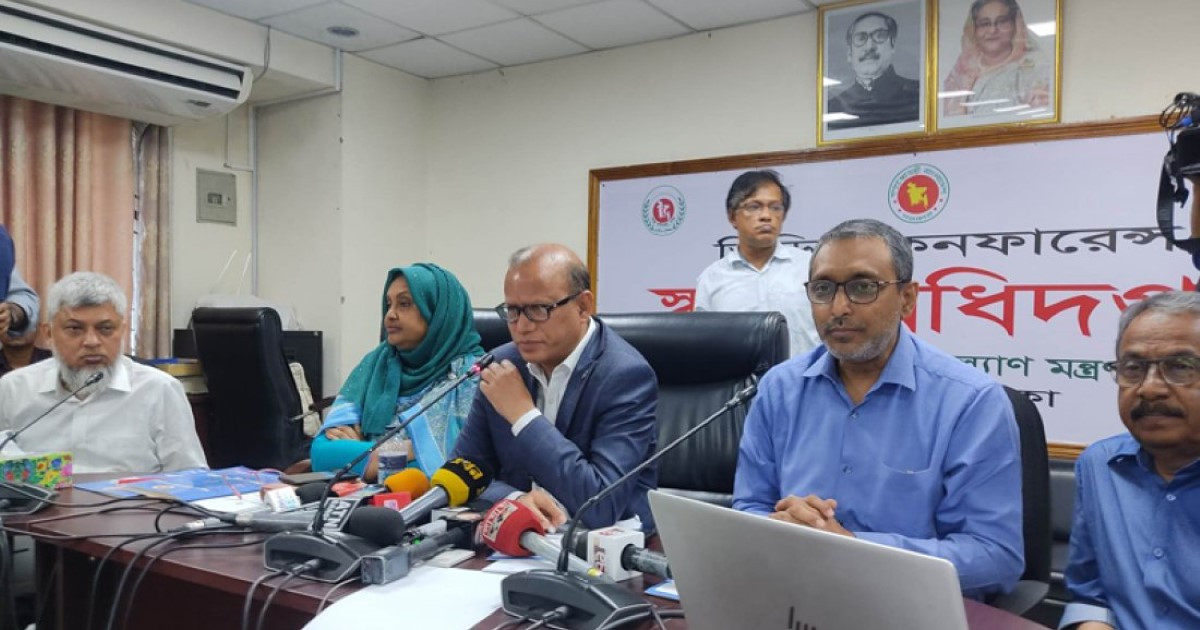 The Directorate General of Health Services (DGHS) on Sunday directed private hospitals not to charge more than Tk500 for a dengue test, as the number of cases of the mosquito-borne disease spikes across Bangladesh.
The DGHS also asked government hospitals to charge Tk100 for the test.
"We have given clear guidelines for dengue treatment and testing. Everyone must treat patients according to these guidelines. There are also directions on the use of platelets," DGHS Additional Director General Prof Dr Ahmedul Kabir said at a press conference.
Dr Nazmul Islam, director of the disease control department of the DGHS, noted that Cox's Bazar has the second-highest number of dengue patients after Dhaka.
"The number of people in the Rohingya community afflicted with dengue is rising steadily. To date, the virus has been detected in 1,666 individuals in these camps," he said, adding that managing the spread of the virus in these areas has been challenging.
A significant lack of awareness among the Rohingya community has been identified as a major issue, he said.
Nazmul explained that the water supply arrangements for the Rohingya community are inadequate, which is why they frequently preserve water in open containers, making it ideal for Aedes mosquitoes to breed.
"Due to their distinct cultural practices, implementing preventive measures has not been as effective as hoped," he added.
The DGHS official said that Aedes mosquito infestations are more prevalent in densely populated areas within Dhaka's two city corporations.
It is challenging at the moment to specify which area is the most affected, he said, adding that it will be determined after verifying patient information.
It is the responsibility of the local administration to determine where dengue is most prevalent and to implement measures accordingly, he added.
DGHS Line Director (Non-communicable Disease Control) Dr Md Robed Amin said people tend to focus on platelet count when dealing with dengue fever; however, it is not the only significant aspect.
It is crucial for all to give utmost importance to awareness, he added.
The number of dengue patients is rising alarmingly in Bangladesh even though the breeding season for Aedes mosquitoes has not started yet.
The figure this year is higher compared to the first five months of last year.
From January to May 23 of 2022, a total of 264 dengue patients were admitted to hospitals.
During the same period this year, it has already surpassed 1,500.
So far, the DGHS has recorded 17,104 dengue cases, 1,489 recoveries, and 13 deaths this year.